What We
Do
Inspired by the goby fish, we partner with you and form a symbiotic relationship in order to share your story in the best way possible. Our mission is to make you more known and increase awareness of what you have to offer. #GoWithGoby and stop spending time and energy trying to muscle your way through the confusing and expensive world of graphic and web design.
Your website is your online cornerstone. We build custom web designs so you stand out from the crowd.
Your graphics are the face of your online image. Get professional graphic design services at unbeatable prices.
Your story in ongoing. Our blog can help you grow your brand and stay informed of the church plants we support.
Goby is Goal-driven
From sign ups to sales, Goby is designed to achieve your goals.
More Sign-ups
Grow your email database by making it easy for visitors to sign up. An engaging form can really set you apart and start your relationship off on the right foot.
More Purchases
Make the online checkout easy while telling a great story that creates action. Good design builds trust, informs the visitor, and makes it easy for them to buy.
More Leads
Visitors won't just hand over their info to any one! A reputable site, engaging submission process, and compelling visual narrative will drive more leads.
More Viewers
Good design is memorable and shareable. Potential customers will share your unique site and advertising campaigns resulting in more traffic for you.
More Downloads
A strong call to action is critical for any download process. Combine that with a strategy that informs and guides your users, you'll maximize your download conversion rate.
More Fans & Followers
A strong web brand, across your strategy portfolio, will encourage visitors to stick around on social channels and see what your up to next.
Goby Is
Human
We are a close knit team of real live people who will grab a coffee or burger with you anytime.
Daniel Ray
Mr. Consistent
Sales and Customer Support
Getting you to buy more stuff

17%

Keeping in contact

87%

Being Awesome

71%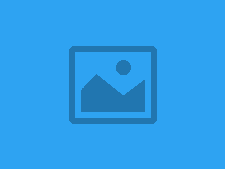 Getting people to do stuff

14%

Writing

73%

Making awesome images and logos

82%
Stu Coston
Mr. Keyboard
Design and Development
Typing

13%

Telling stories through websites

83%

Making marketing strategies

74%
Goby is Design
Beautiful Graphics and Websites are absolutely critical if you want to stand out in your industry.
Full Service
Creative

Web Design
Full Service
Creative

Graphic Design
Full Service
Creative

Graphic Design
Goby has
Values
Yes, we like to have fun and joke around alot, but we take our role in managing your online presence very seriously.
Trust
None of us live in our mom's basement. That's sketchy, we're legit. Trust is a priority for us in order to make you feel as safe and secure about your business, your customers, and your online presence as possible.
Excellence
The world of the web can be a confusing place, and navigating how and what to include in your web design can be frustrating and time consuming. We provide top quality websites mixed with top tier service so that you can spend your time taking care of your customers, not on the phone with IT.
Relationship
Our goal isn't just to build you a better website. Our goal is to build you a better brand, business, and market by creating a symbiotic business relationship. Whether it's a quick fix or a brand new idea, we're just a call, text, or email away.
Consistency
In a world full of change, some things need to stay the same. You don't plan on going anywhere, and neither do we. Like a goby fish, we find our habitat, settle in, and keep improving it.
Goby is
Good
A portion of all our profits go toward planting churches and helping communities. Join the movement to share the word.
Goby Is 
Affordable
You're not going to find better prices for services like these, we dare you to try.
For a limited time, get your website 50% off with the purchase of any membership.
Goby does it
all
We offer web-based services that will set you up for success and get your story heard online.